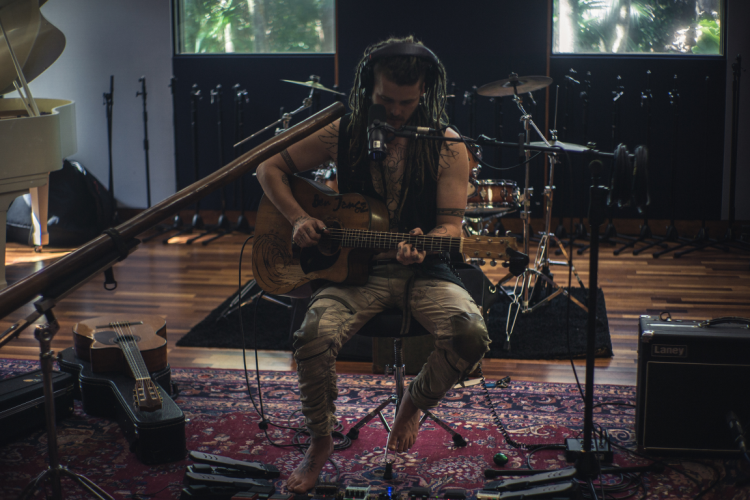 Ben Jansz
"Ben Jansz is an Australian Folk/Roots musician, currently living in the Northern  Rivers of NSW.
Passionate about music since the age of 10, Ben has always aspired to create  and share his sounds with the world. Getting his first residency gig at the  young age of 16, he became forever inspired and enthused to perform at as  many places across Australia, and has done so ever since.
Releasing his EP 'Follow Your Feet' in 2016, at his first ticketed event,  supporting Kim Churchill, Ben's reputation began to flourish. He has since  supported Josh Pyke in Melbourne, toured the Northern Territory, supporting  Thirsty Merc in Alice Springs, toured New Zealand supported by Coco Michelle,  released a live album in 2019 'Live at Baha', continually paving the way for  more opportunities to bring his musical memoirs and empowering values to as  many people as possible.
 
He has been featured at several festivals across Australia including Dragon  Dreaming, Rabbits Eat Lettuce, Bohemian Beatfreaks, Tropical Bloom, Byron  Bay Guitar Festival and many more. 
Ben Jansz's sound can be described as Aussie Roots/Forest Folk with elements  of Organic Trance. Inspired by nature's sounds, ancestral symphonies, and  musical influences such as John Butler, Xavier Rudd, and Matt Corby, he has  been said to combine some of their most remarkable qualities with his own  captivating vocals and skilful use of multiple instruments, creating the  distinctive Ben Jansz sound."