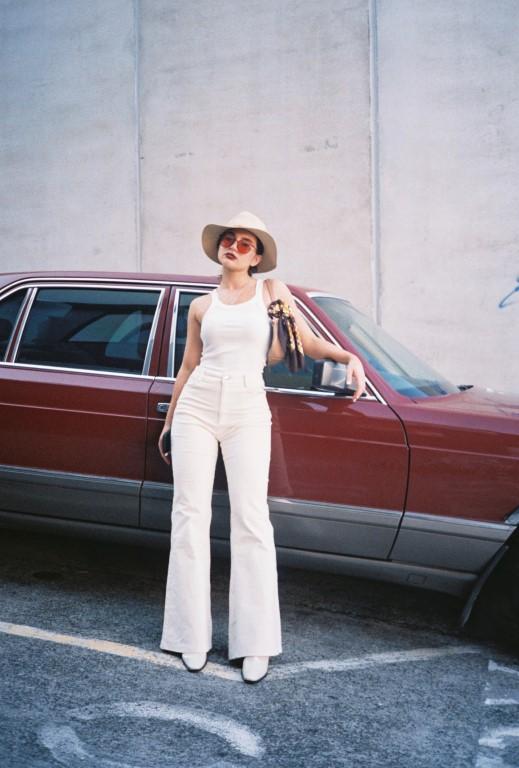 DVNA
"DVNA (pron. Da-na), a colourful, bold and intriguing project born within the depths of a Gold Coast bedroom in early 2017. Taking control of her own production, it allows her the artistic freedom to truly express herself, creating a warm fusion between new age soul and electronica, referencing Anderson .Paak and Syd.

Her sound is fierce, emotive and heads straight for your feels, fusing elements of soul and modern day electronica to create her own unique blend. She likes to write relevant, borderline humorous lyrics exposing her very real conversations with friends, as well as revealing a more personal insight about her own past.

DVNA has been turning heads all around the country with her smooth and sultry vocals. Her short career has already racked up an impressive resume including 3.2M Spotify streams, a nomination for Song Of The Year at the Gold Coast Music Awards (Girl On The Move), supported the likes of LEISURE, Alice Ivy, Kira Puru, Arno Faraji and performed at various music festivals including Laneway Festival, The Mountain Goat Valley Crawl, Bleach Festival and Arcadia. She was named triple j Unearthed Feature Artist in January 2020 and showcased at BIGSOUND 2019 where she was one of the most talked about artists of the whole festival.

Raw, emotional and stripped back, DVNA has returned with her most passionate single yet and first offering of 2020, 'Half Past Sober'.

A true story about heartache and betrayal, the track's origins are cemented in a conversation with a mate two years ago. "My friend's told me about her relationship that was equally as passionate as it was toxic. A dysfunctional, heated, electric love affair that probably never should have happened, though glad it did. We've all been in situations where feelings aren't reciprocated. You begin to feel weak, desperate and a slowly turn into a shell of your former self. Pricking your fingers on the staples barely holding the relationship together and learning to love the pain.""