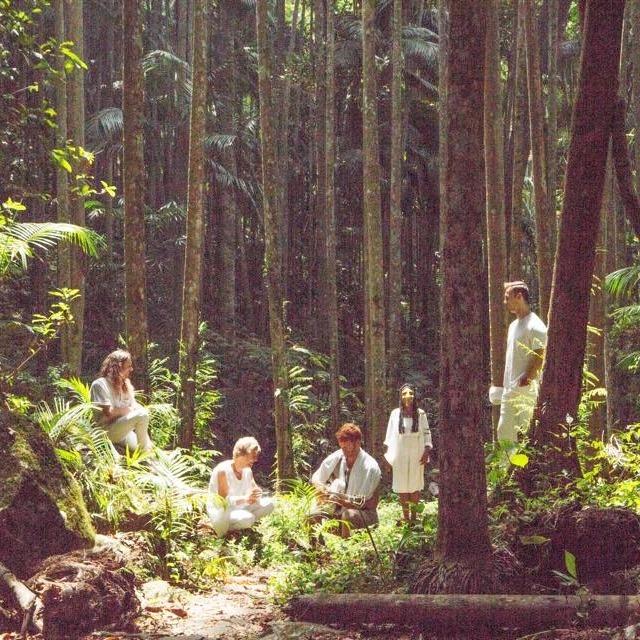 Endless Valley
Brisbane's psychedelic collective, 'Endless Valley' invites you to Nayivada.
Endless Valley are an eclectic progressive band from Brisbane inspired by a wide range of world and psychedelic music. The name Endless Valley symbolises ocean floors that if emptied, would connect continents.  Their sound ranges from driving, danceable rhythmic grooves to hypnotising layered melodies, with no end of borders challenged in between. 
Venturing into the dreamworld of Nayivada, Endless Valley's sound will connect with ancient cultures through a visual performance of dance and swirling beauty that is past, present and future. Their divergent sound takes listeners on an expansive journey across time and space. This is a band that would be just as comfortable leading an ancient summer solstice ritual as they would be playing deep into the night on one of tomorrow's festival stages.
Endless Valley has graced the stages of events such as Magic Pond Festival, Profound, Psych in the Shed, La La Luna and got selected for Jungle Love Festival 2020 which got canceled due to covid. They are quickly being recognised as an act that provides an entirely unique experience for audiences of all tastes.
The first stirrings of the band arose when brothers Cavell and Brad moved to London in 2014 and met current vocalist Luna. They quickly connected and were able to mix their different influences and backgrounds into a cohesive, yet wide-ranging vision that is bigger than just the music. The collective exists in an ever-evolving state of flux as musicians, performers, and behind the scenes extraordinaires, move in and out of the Nayivadian orbit. 
Current on stage band members are Cavell Schipp (guitar and vocals), Brad Schipp (bass guitar), Luna (lead vocals and percussion), Ali X Files (drums), and Seb Ward (lead guitar).