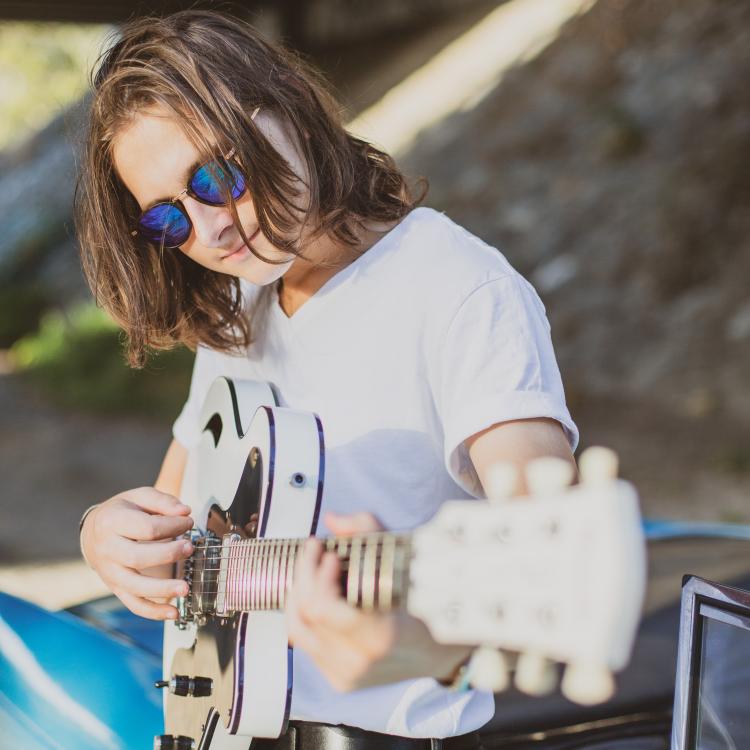 HARRY J HART
Harry J Hart has been described as having a voice that melts hearts and delivering guitar licks that melt faces.  The 2018 Bluesfest Busking Best Overall Guitarist and Queensland Music Awards Finalist was just 14 when named a Gold Coast Musician to Watch alongside Amy Shark. He has since hit #1 on Triple J's Unearthed charts with a demo of his debut single, It Calls Out which reached #1 in the Netherlands.
Keen to develop his craft, Harry headed to LA to train under Tom Morello (Rage Against the Machine), Nuno Bettencourt (Extreme), Bibi McGill (Beyoncé & Pink) and other guitar royalty.  This 19-year-old Music Industry College graduate has also twice travelled to Boston to study at Berklee College of Music's prestigious Guitar School. 
Having shared the bill with Tones and I, Casey Barnes, Rick Price, Adam Brand and Daniel Champagne, Harry J Hart, is turning heads whenever and wherever he takes the stage.  After playing Bluesfest in 2018 and 2019, JBeavis of Starving Kids wrote, "Harry J Hart is a young fella but has some serious singing and guitar chops. Whether he plays with a full band and cuts sick or by himself, you need to check him out."