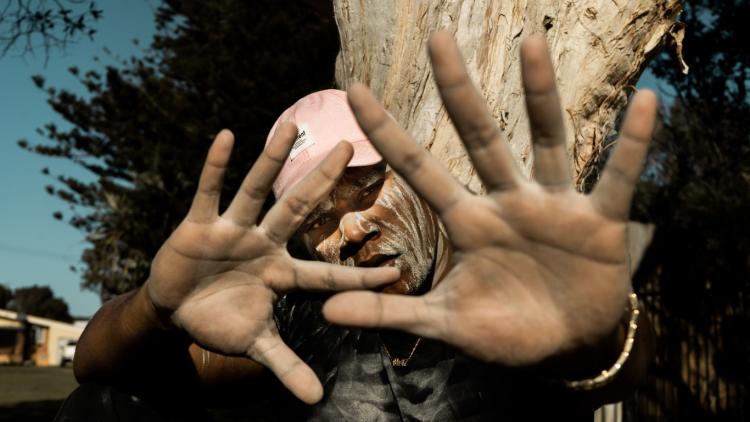 JK-47
If you're a Hip Hop fan in Australia, you should by now know the name JK-47. Whether you know him as the 2020 Triple J Unearthed Artist of the Year, or from his sets at Listen Out or BIGSOUND with Nerve, you would already know that the talented Indigenous artist is a force to be reckoned with.
At the age of fourteen, JK-47 began writing rhymes & rapping. Over the years his name has become all too familiar, not just on home turf in the shire of Tweed, but also right across the Australian hip-hop landscape. 
If he's not in the studio with his 'ECB' brothers or spreading positivity with his 'Kinship Collective' (JK's culturally focused band) you can usually catch him beachside working on new vibes with the 'Gratis Minds' boys. His ability to put pen to pad & produce timeless lyrics, painting pictures with his music, is second to none.
Having already worked with the likes of Illy, Nerve & ChillinIt, scoring a triple j feature album on his debut and being booked for festivals like Yours & Owls and Adelaide Festival, you can't deny JK-47 is well on the right path for a bright future. The man is on a mission to touch the hearts & minds of those not just his home country, but all around the world. A mission he will achieve.