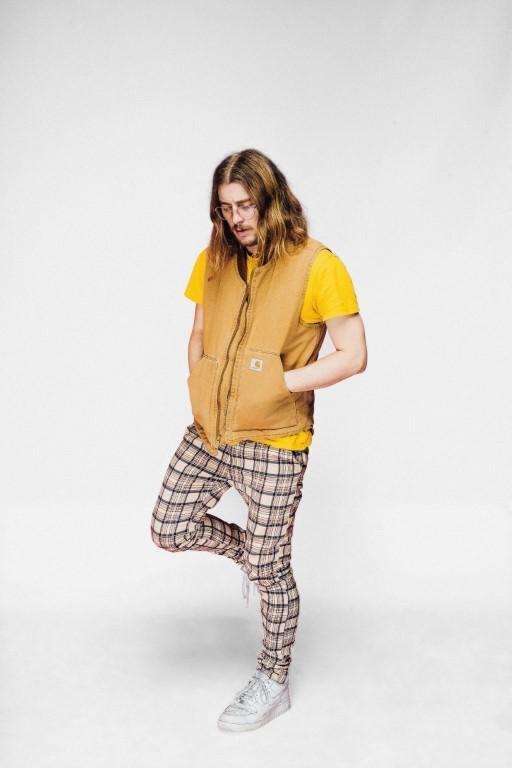 Winston Surfshirt
Introducing Winston Surfshirt, the Sydney-based six-piece quickly winning over fans and industry alike with their unique blend of funk, soul and hip-hop - the auditory equivalent of A Tribe Called Quest splitting spliffs with your parent's favourite band.
With a lauded and unique versatility in their sound, Winston Surfshirt's past performances range from sold out headline shows across national Australian tours, to festival billing at Splendour In The Grass, Spilt Milk, Falls Festival, Field Day & This That, support slots for Midnight Oil's comeback tour, underground warehouse gigs and block parties.
Leading 2017 the band released their now gold-certified debut single, 'Be About You' from their debut album, Sponge Cake - a 16-track melange of summer sounds blurring the lines between funk and hip-hop, bound together with airy vocals and bold brass - the band received nods from international tastemakers Jason Bentley (KCRW), Huw Stephens & Phil Taggart (BBC Radio 1), Lauren Laverne (BBC Radio 6), Beats 1 host Zane Lowe & Sir Elton John, publicly labelling them his 'favourite band of the moment'. After earning triple j feature album, the band went on to sell out all 10 shows across the country on their national Sponge Cake tour, marking them as one of Australia's most prolific upcoming acts.
The breakout act have come full speed towards 2018's tail end with new music, dropping brand new single For the Record out November 23rd on Sweat It Out. For The Record fuses Winston's buttery vocals with the mellow atmospherics of a dimly lit jazz bar, as crooning horns slice between the band's signature hip-hop laced production.
If you know, you know.