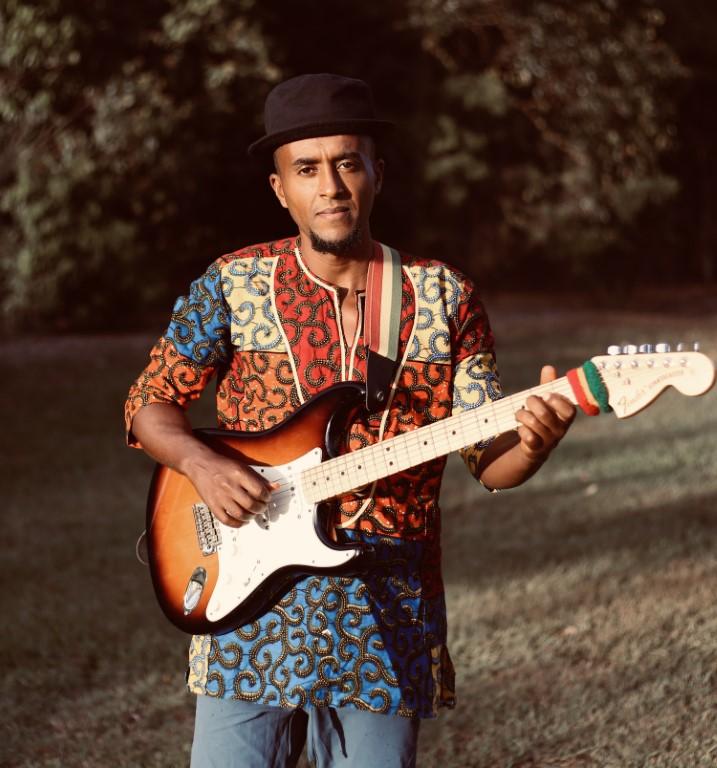 Yossa Haile
Born in Addis Ababa Ethiopia, music of Yossa Haile is rich in the tradition of his family and people. Constructing an Ethio Jazz and African traditional sound. His global musical influences expanded with Soul, Reggae, Funk and jazz. -

The connection to his homeland is strong & as a listener can transport you to a place that you've yet to travel. Yossa has toured the world as a bassist. Now after 2 decades of playing music internationally. 
Yossa has brought new album ""Menta Menged"" to the forefront as his primary project as a soloist and composer which allows him to apply his virtuosity of the Kirar ( his initial instrument) and put aside the bass for a moment. With a sound and touch to this ancient instrument that is synonymous to the ethiopian approach to melody and rhythm. He applies the techniques of this wonderful tradition to the electric guitar with grace.
Mindful of where he has come from and laying new directions ahead.
"my music is for my Mother. not just my own Blood, my Mother is my country, my people the struggle of my people. My home is one of the poorest countries economically but is rich in life itself ..that is my inspiration. my music is a homage, an anthem celebrating Ethiopia & my freedom to tell its story""