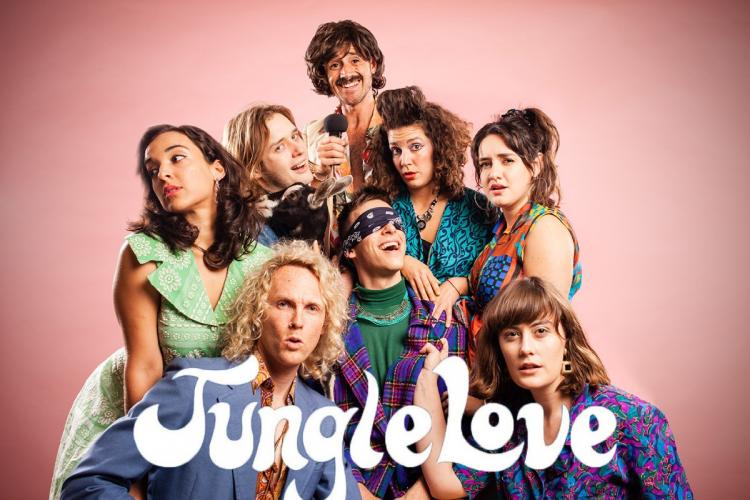 The InterActs - Opening Ceremony Parade, Jungle Love ME!, and Sanctuary of Seduction
Jungle Love Opening Ceremony Parade
What is that sound you hear over the crest of the campsite? A playful parade perhaps? This year, Jungle Love and The InterACTs invite YOU to join in on the opening ceremony. Get your campground and friends together and join one of two factions - the Red/Pink side or the Yellow/Orange side. Be sure to only wear the colours of the team you wish to represent but feel free to split off from your friends and join the opposing team - we promise you will all end up together in the end and you may make some new lifelong pals on the way! Look out for the designated parade starting points on the festival map and be a part of an opening event you will never forget.
Jungle Love ME!
Do you have trouble talking to strangers? Do you keep picking people that end up not being compatible? Do you ever wonder if your shallow choices are what is leading your love life astray? From the creators of Sanctuary of Seduction and Kangaroo Court, The InterACTs present Jungle Love ME! Let your charismatic hosts, Luke Bovino and Dani Cabs, introduce you to a blind dating show extravaganza like no other while they run you through some ridiculous challenges with three potential suitors. The winner gets a date, the losers get to saunter off semi-festival famous. No question is too saucy or challenges too preposterous in your journey to find THE ONE... or at least the one for two days...
Sanctuary of Seduction
What does Jungle Love have in store for you? Could it be a curious cult leader, an enigmatic celebrant and a wondrous bunch of theatrical thespians prepping for your festival wedding? Why yes it is! Good guess, young curious cat. All you need to do is bring your best dad jokes, finest outfits and the most charming friend or lucky jungle-goer of which you both have fallen head over heels for and are willing to tie the knot for the rest of your...festival.