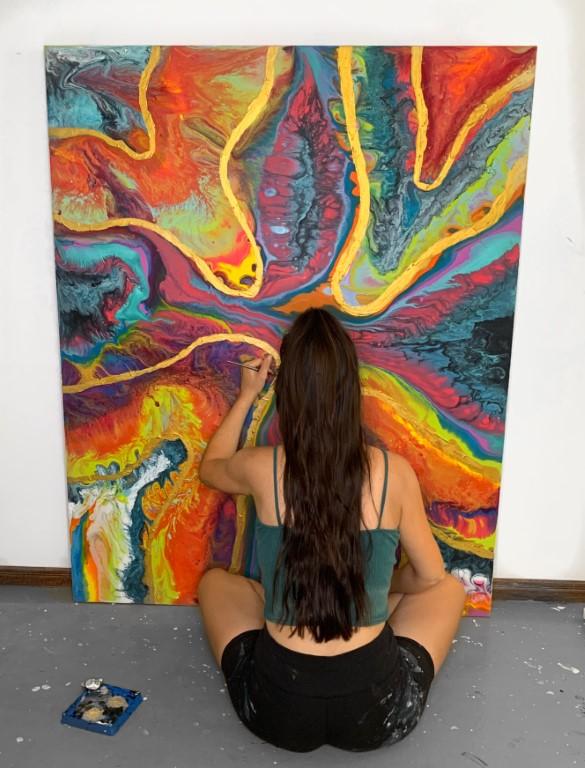 tanealteresa.art
Taneal is a local artist from Brisbane specialising in acrylic, alcohol ink and resin. 
After recently moving back from Dubai, where she was travelling as an international flight attendant, she began to rekindle her love for art and creativity. As now a nursing student, Taneal uses painting as a creative outlet from daily stressors and a way to express a part of herself in a way that words cannot. 
Most of  Taneal's work is inspired by the earth and its surroundings, or moods and current predicaments. 
Taneal does take commission requests but as each piece has its own creative process, replicas can be produced but not guaranteed as identical.