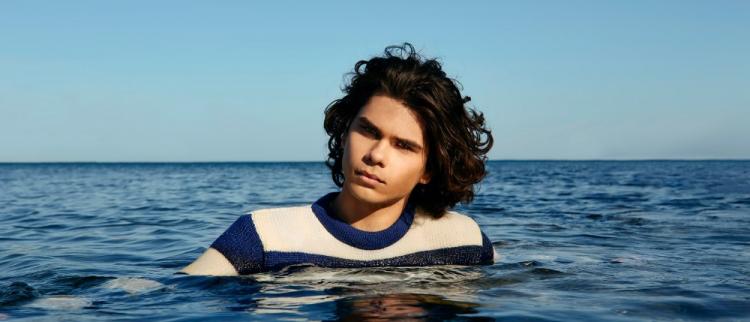 Budjerah
Produced by his collaborator and artistic confidante Matt Corby, on Wash My Sorrows Away, ARIA award winning Budjerah's luminous vocals smoothly glide over the lo-fi production to elevate the track to spiritual proportions.
"Wash My Sorrows Away" is my teenage heartbreak song. "Everyone has tough times and we all have our own ways of dealing with sadness, and this song tells what it's like for me when I'm in those situations. If I'm ever having a tough time I like to go home and get into the ocean, whether it's surfing or just diving under for a few seconds, it helps me get out of my own head, 'But I still keep you inside,'" muses Budjerah.
The new song comes off the back of an ARIA award win for Michael Gudinski Breakthrough Artist; as well as a NIMA win for Best New Talent.
Musically, the song follows on from his gleaming, soulful single Talk feat. MAY-A - an appeal to look up, take a beat, take a breath, and reconnect with your loved ones.
He might be young, but there's always been something wise-beyond-his-years about Budjerah. The Coodjinburra musician's debut, self-titled EP, released earlier in 2021, displayed an aptitude for the sheen and indelibility of old-school soul singers, a quality that spoke to the classic records he was raised on growing up in coastal New South Wales.