Jambala
The beating heart of the festival and improvised jam space, Jambala, is returning yet again for 2022. 
Entering the Jambala tent is like opening the door to a different and unique world. You will discover music that has never been heard before, experience new and experimental sounds and be immersed in the collective creativity of our artists and attendees. 
Anyone and everyone is welcomed to spectate or participate in the spectacle of Jambala.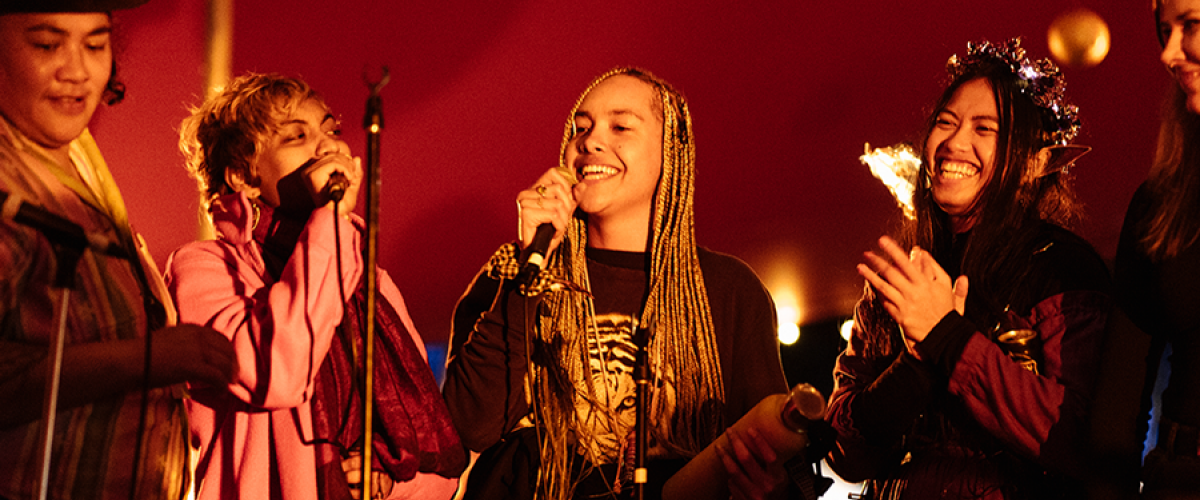 We'll have a slew of different musical directors (or what we like to call Jambassadors) who will hand curate a house band to form the nuts and bolts of our sessions to deliver an eclectic journey of genres. 
Some of the jams will be curated featuring the very best musos from the south-east, and some will be from acts playing on our main stage!
There'll be a mix of styles and if you feel the urge to get up and have a go at, you'll have the chance!  Just speak with the MC at the time and they'll aim to get you on where they can. There'll be instruments set up but please bring your own to add to the flavour!