Workshops
At the heart of Jungle Love is willing participation.
There are many ways to take your experience deeper at Jungle Love. It could be going all out with our Saturday dress-up theme (soon to be announced) or getting involved in one of our many workshops.  You could even work with us to reduce our environmental impact or hop up on the Jambala stage for an improvised jam sesh.  If all else fails, you could just be fully ready to immerse yourself in whatever shenanigans tend to organically unfold around you. 
We will be announcing our full workshop program very soon, so be sure to check back soon or subscribe to our mailing list to get it delivered straight to your inbox.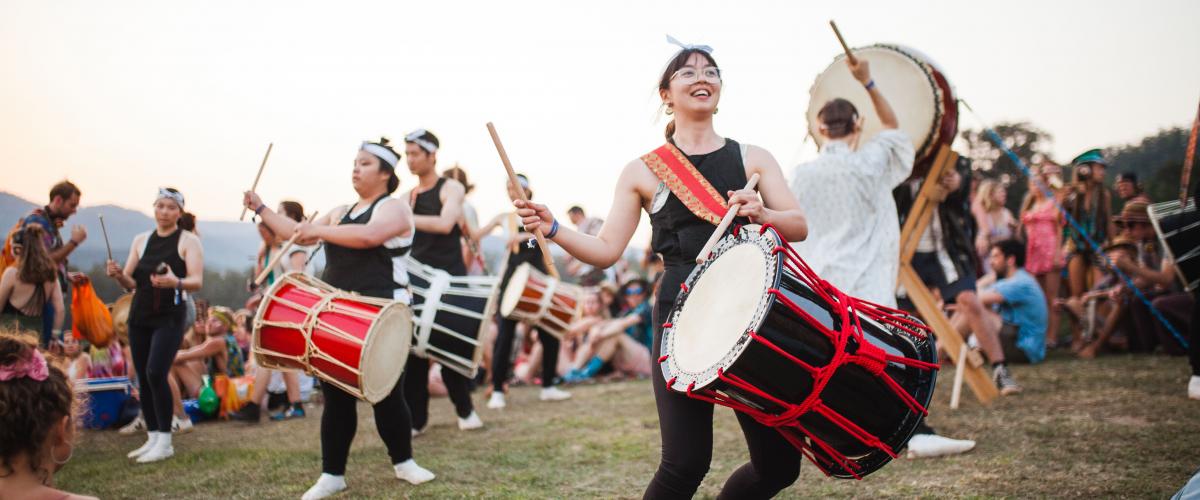 Jungle Love 2023 Workshops
We're still hard at work on bringing you the Jungle Love Festival program for 2023! Check back soon!