Luxury Glamping Packages for the Jungle Love Camp Out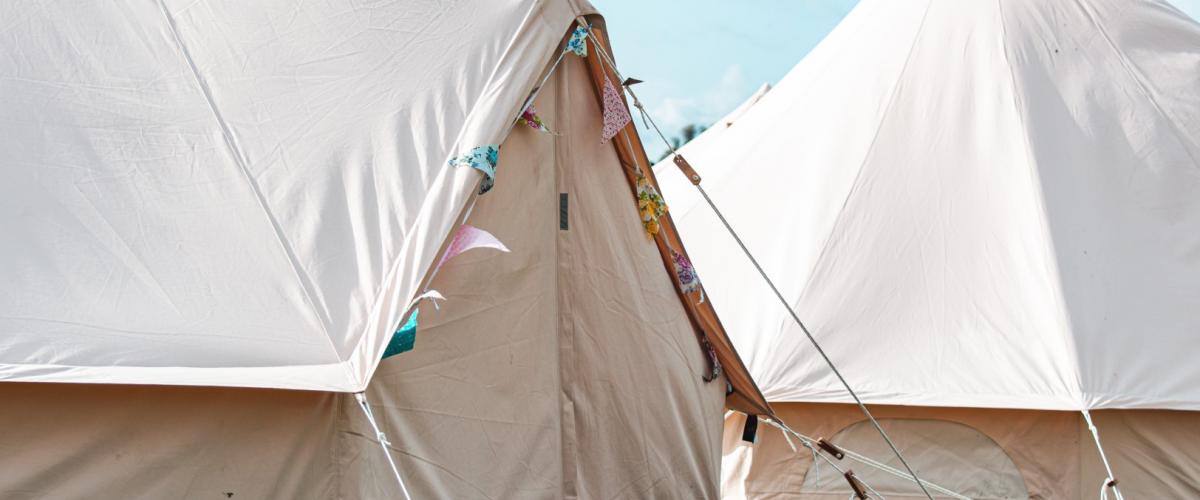 Loving the idea of the Camp Out but maybe not so much the 'sleeping-in-a-tent' part? We have 15 luxury bell tents available - we set them up and pack them down so you don't need to worry about a thing.

Each 5m bell tent comes complete with flooring, a lantern, door mats and some basic decor and can sleep up to four people comfortably.

Our double beds are comfy spring mattresses (not pesky air mattresses). Each double bed comes with two pillows, a warm winter blanket, two pillows, linen, two towels, two chairs, and a decorative throw. It does get a little chilly in the night in the mountains in September so make sure to bring an extra blanket and some pyjamas if you feel the cold.

Our single beds are comfy firm foam mattresses. Each single bed comes with one pillow, a warm blanket, bedding, a chair, and a towel.
 
***The purchase of a Glamping Package does NOT include your Camp Out ticket
Each Glamping Package includes a $150 non-refundable deposit. This deposit is not included in our ticket refund policy. 
 
Check out our Bell Tent Packages below: