Jungle Love Festival luxurious glamping packages!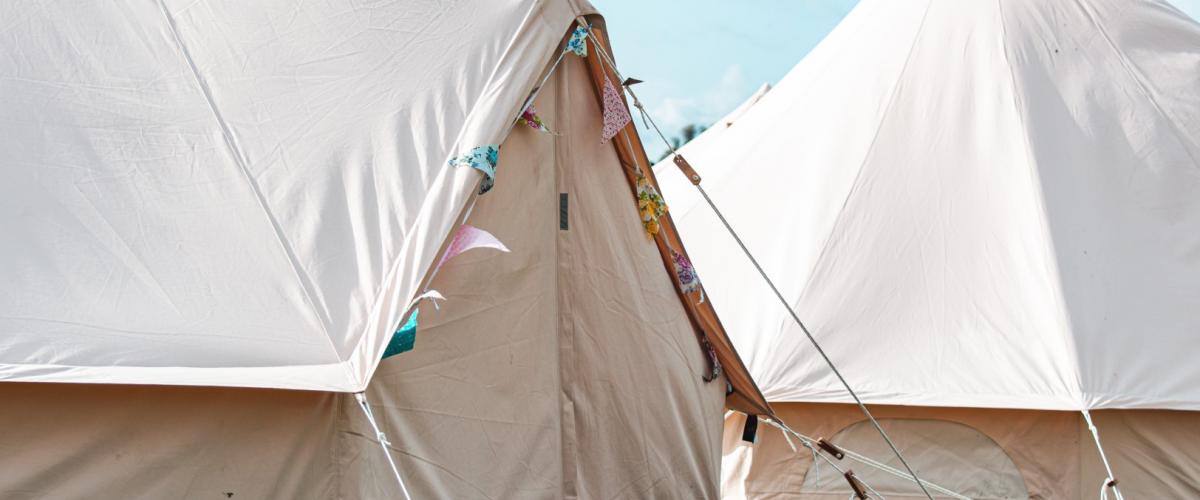 Take your Jungle Love experience to the next level with our glamping tent packages. No need to lug heavy equipment to the festival site or struggle with pesky tent poles; we are offering luxurious canvas bell tents for hire. 
The base package ($500) includes a pre-pitched EMPTY 5M bell tent. This tent will fit up to 6 people. Just bring your own bedding, blankets and whatever else you need to deck out the space and make it fully your own!
If you don't feel like pumping up an air mattress or snoozing in a sleeping bag (we don't blame you!), then you can add on up to five fully set up beds to your package. Mattresses, pillow, blankets, fresh linen, fairy lights and a ground sheet are all included with this add on!
We've got double beds, single beds and a combination of both! 
***The purchase of a Glamping Package does NOT include your festival ticket.
Each Glamping Package includes a $150 non-refundable deposit. This deposit is not included in our ticket refund policy. 
 
Check out our Bell Tent Packages below: