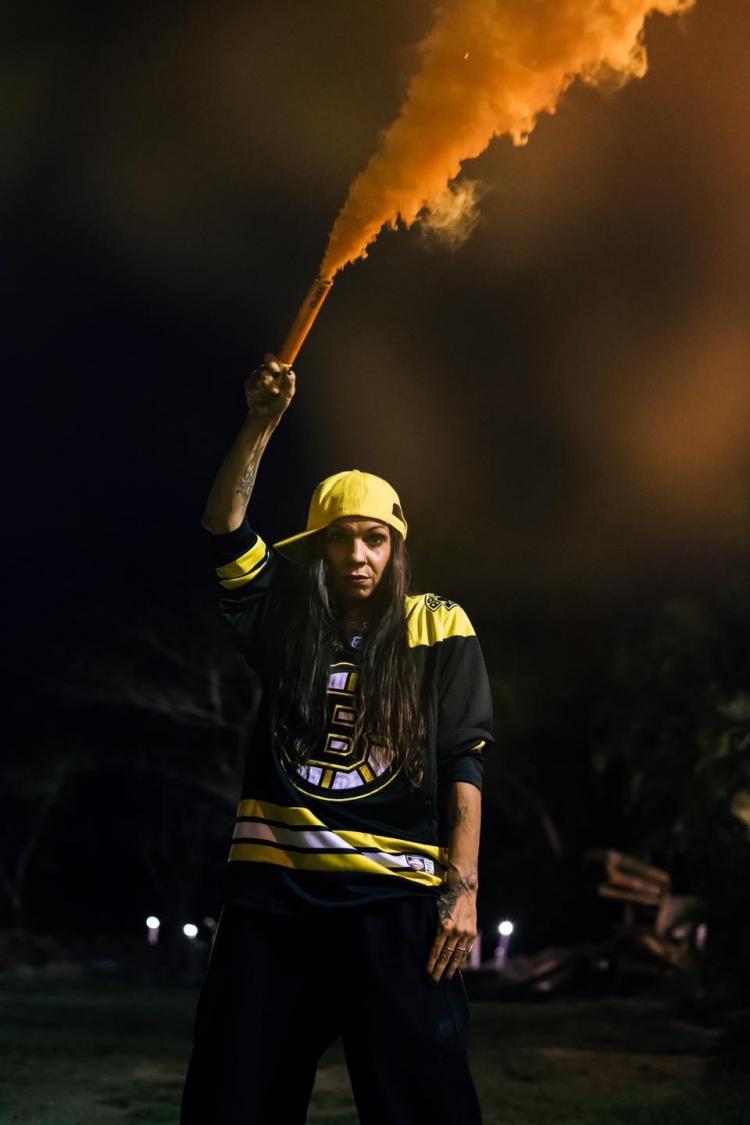 Dizzy Doolan
Dizzy Doolan aka Charmaine Armstrong is originally from Townsville, her
tribes are, Takalak, Agwamin, Gureng Gureng and Wokka Wokka people from
Queensland. Dizzy is a 35-year-old indigenous hip-hop artist, tearing it up with her unique style of music. Dizzy was living in Brisbane for 11 years making a
name for herself in the hip-hop scene, she has returned back to her hometown
Cairns and been there for the last seven years. Doolan went to the Aboriginal
Centre for the Performing Arts studying acting, dancing and music and
completed 2 years achieving her Diploma as a result, continuing on after college Dizzy has independently gone on to pursue her career goals as a performing artist, performing at different community events and festivals, also facilitating hip hop workshops to help motivate our youth, and give them positive messages through music, song and dance. Dizzy has worked and been involved with Vibe Australia for 6years travelling the country performing and doing workshops at Vibe Alive festivals and the Deadly Vibe 3on3 basketball and hip-hop challenge, promoting healthy living and being a positive role model for many indigenous and non-indigenous young people in different cities and remote communities.
Dizzy is multi-talented with her rapping/singing, dancing and acting skills. She was involved in a powerful short film in Sydney called "Mah" playing the lead role which was written and directed by Danny Johnson. Dizzy has also done her first international show in New Zealand late 2008, for a mix tape album launch. In 2016 Dizzy went on tour to South East Asia for a dance project called "Move for reconciliation" where she performed and facilitated workshops in Bali, Bangkok, and Kuala Lumpur.