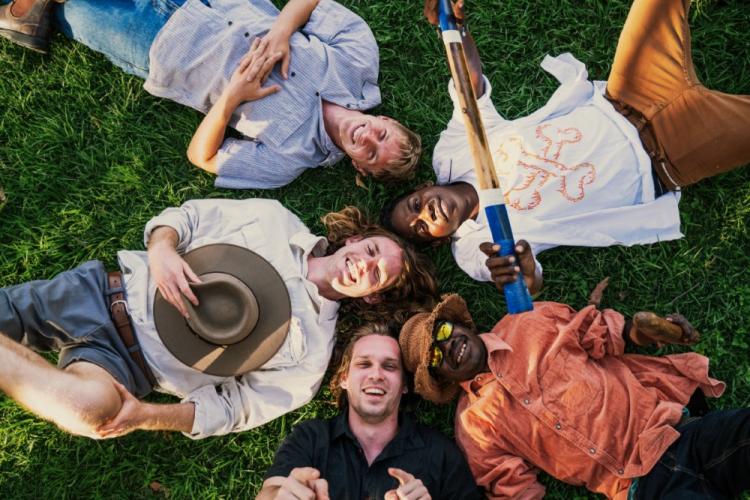 King Stingray
King Stingray is a story of lifelong friendship and two cultures coming together. Growing up together in Yirrkala in North-East Arnhem Land, founding members Yirrŋa Yunupiŋu (frontman) and Roy Kellaway (guitar) have been playing and making music together for as long as they can remember.
Yirrŋa and Roy formed King Stingray with mates Dimathaya Burarrwanga (rhythm guitar backing vocals and yidaki), Campbell Messer (bass) and Lewis Stiles (drums). The band seamlessly blend ancient indigenous melodies with surf, indie and funk influences to create a unique sound of their own: Yolŋu surf-rock.
Propelled by the instant success of their debut track "Hey Wanhaka" in October 2020, accidental lockdown anthem "Get Me Out", and current groove-laden dance jam "Milkumana", the band have soared to unexpected heights. In just over 12 months King Stingray have performed for triple j's Live at the Wireless, appeared on ABC TV's The Sound, been profiled in The Guardian and Rolling Stone, and won triple j's Unearthed Artist of the Year J award.
The band spent 2021 dodging COVID-19 restrictions to wow crowds along the eastern states, completely selling out their first ever tour in March/April and gaining new fans at Dark Mofo in Hobart and Splendour in the Grass XR.