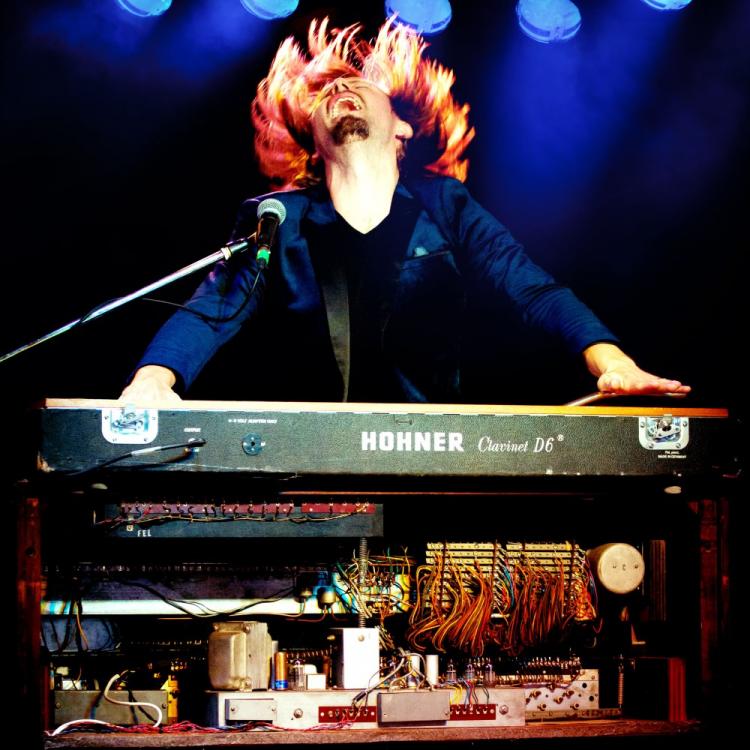 The Lachy Doley Group
"Makes u feel good the way he plays that clavinet" – BOOTSY COLLINS
"The greatest living keyboard player in the world today" – GLENN HUGHES (Deep Purple)
Dubbed the Jimi Hendrix of the Hammond Organ, Lachy Doley is Australia's most celebrated Blues Soul Rock Organ Player in the world today. A player who can pump, pamper and occasionally pound the most unbelievable sounds from a keyboard: sounds that are intense, ferocious and sometimes transcendent.
Continually going viral on Facebook with videos clocking up millions of views. Most recently with his version of VOODOO CHILD played not on guitar, but rather his extremely rare and unique Whammy Clavinet.
One of the people who was watching was PINK FLOYD's singer and bass player ROGER WATERS who then asked Lachy to join him in his band for the upcoming THIS IS NOT A DRILL tour of Nth America 2022.
Lachy Doley has played over 300 shows and festivals around the world since the first release in 2011 including Bospop Festival NL, Montreal Jazz Festival CA, Swiecie Blues Festival PL, Blues on Broadbeach AU, Culemborg Blues Festival NL, Bejar Blues Festival ES, Donnacona Blues Festival CA, Woodford Folk Festival AU, Caloundra Music Festival AU, Atri Blues Festival IT, Great British Rhythm and Blues Festival GB, Augustibluus EE, Wine and Blues Festival PT, Kitchener Blues Festival CA, Embassy Festival NL and so many more
The group's latest studio album STUDIOS 301 SESSIONS debuted at #13 on the ARIA Top 50 album charts, #1 on the ARIA Jazz&Blues charts smashing all previous 6 albums by a mile. An incredible feat for 100% independent artist from Australia.
The Lachy Doley Group are a unique sound in a classic and sometimes very traditional genre of the Blues. Most often a power trio of Bass, Drums and of course Doley firing on the Hammond, his vocal screaming from the heart and the incredibly rare Hohner D6 Whammy Clavinet.