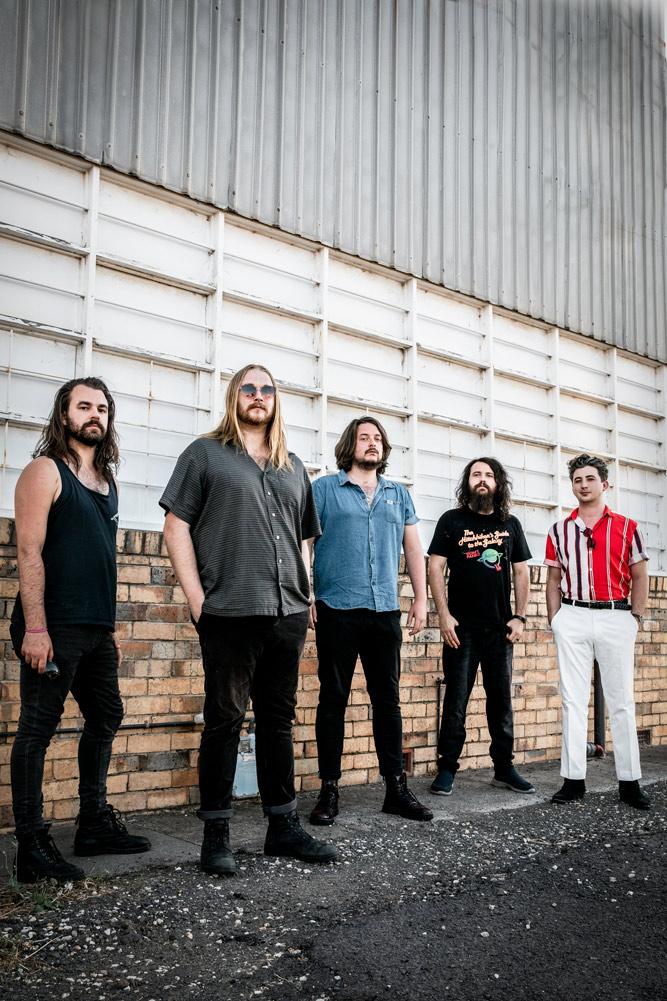 SCARES
SCARES are a heavy, hypnotic & twisted rock outfit from Melbourne. The five piece band combine their love of all things bizarre and unsettling to deliver their brand of devilish psychedelia. Brainchild & vision of guitarist/vocalist Declan Kelly, SCARES is completed by drummer Patrick Weber, bassist and vocalist Adam J. Stevens, guitarist Chris Dunlop and Gabriel Apel on keyboards.
'A Scourge/Shirley Temple of Doom' is SCARES' newly released split-single, recorded at Danger Tone Studios and engineered by Luke Walton.
This is a projection of their wide-screen, technicolour rock n' roll nightmare.
This is SCARES.