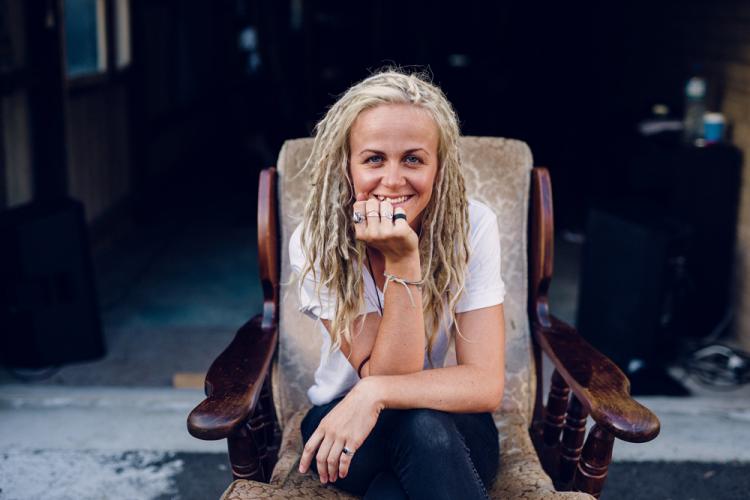 Tessa Devine
" ...enchanting, warm, loving, hilarious and broken."
Tessa Devine is a singer songwriter that sings from her soul, weaving stories of heartbreak and hope.
Tessa uses intimate, engaging lyrics and finely crafted musical skills to draw in her audience, utilising guitar, keys, harmonica, electronic drum kit, percussion, loop station and effects with powerful vocals and an incredible range.
After years of incessant touring, living from her van in Australia and abroad, Tessa is touring around Aus and is both headlining her own shows and supporting many amazing artists such as Tones and I (AUS), John Butler (AUS), Smash Mouth (USA), Diesel (AUS), Wallis Bird (IRE), Daniel Champagne (AUS), Ash Grunwald (AUS) and has been selected by Ed Kuepper (AUS) as his support act for his upcoming Cairns show.
"She has such a voice – her range from deep, love-drenched lows to summery, thrilling highs and every bit in between was so captivating, at one stage I think I forgot there were others present and briefly let myself fall in love." Riot Act Music Review.
"Tessa's set was immediately mesmerising and unexpected. Looped guitar knitted with sublime soprano harmonies, Tessa's range is impressive, and the intricacy of her songs magical. It is rare to hear such a perfectly balanced soprano with such guitar skills, and we were lucky enough to take in this flawless performance. Keep an eye on this one - she's something else!" Newtown Art Blog Spot