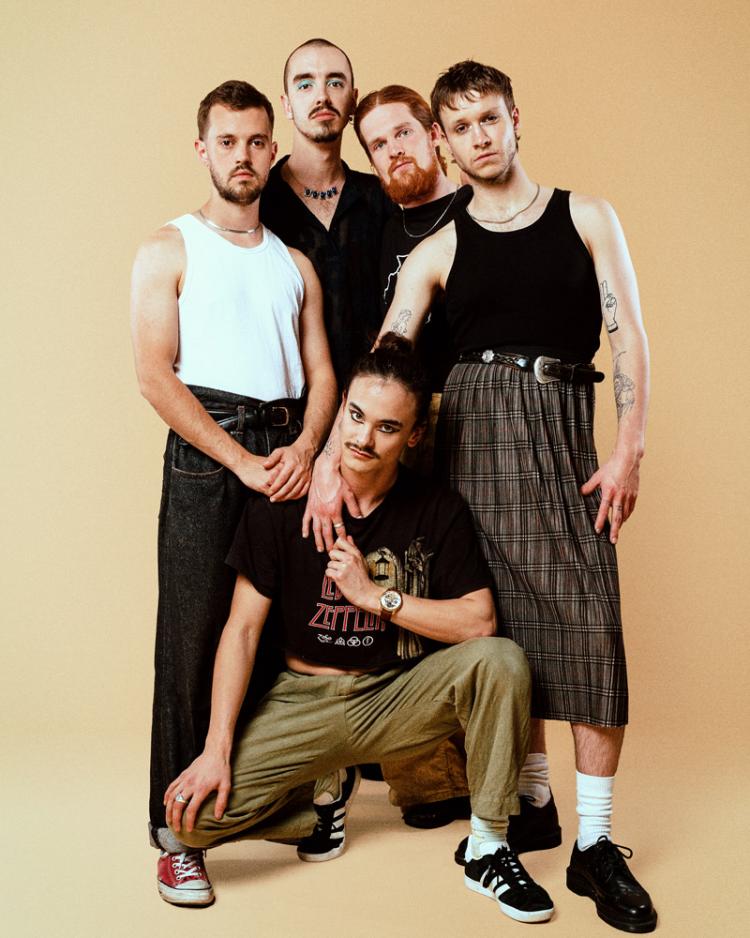 Thunder Fox
With roots grounded in the pubs and house parties of Sydney's Inner-West, Thunder Fox have since come to be known as one of the top up and coming live acts in the country. A national tour in 2021 saw the band play a run of sold out shows to audiences deprived of music throughout Covid, including concerts at the iconic Sydney venue The Lansdowne and Byron Bay's The Northern.
Thunder Fox's live experience is often praised for its infectious energy and musicality, and has landed them
shows supporting the likes of Ocean Alley and Winston Surfshirt. Their prowess has also carried onto some of Australia's most iconic festival stages including Caloundra Music Festival, Lost Paradise, The Gumball, Jungle Love, The Taste of Manly and The Northern Australian Festival of the Arts.
Their single Look at U has racked up over 150,000 Spotify streams and with the release of their highly acclaimed sophomore album 'Sanctuary' in 2021, Thunder Fox continues to push sonic boundaries while solidifying their reputation both as innovators in new music and masters of live performance.
The European Summer of 2018 saw Thunder Fox embark on their first international tour, making their mark on new audiences during a 30-day, 23-show tour in the Netherlands, Germany, The UK, France, Spain, Switzerland and Italy.