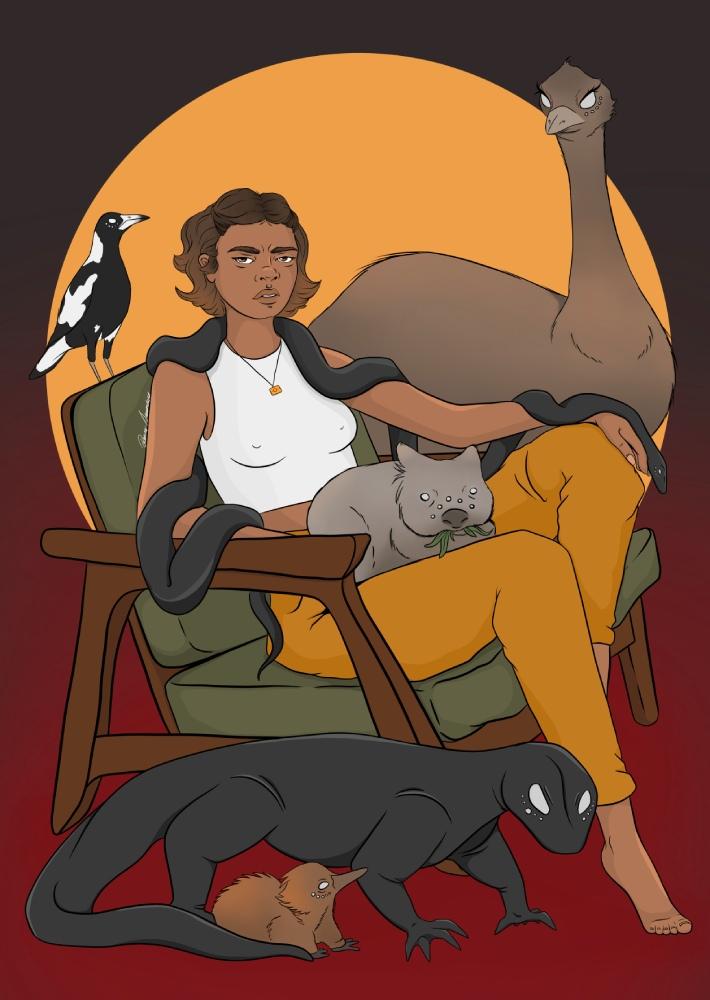 Desirai
Desirai is a Meanjin (Brisbane) based, Gunggari, illustration & digital artist.
"Art helps me to express myself as I often can't find the words to do so.
I like to incorporate culture into my artworks as naturally as it lies within my life. Always there, deep rooted and a constant current within.
Emotion is what heavily inspires my artworks. A lot of strength can be channelled and learnt from emotions of pain, anger and disappointment. So much emotion can be portrayed without the need for words. My artworks are like fragmented pieces of my own emotional & mental states.
Apart of me hopes my creations will empower those (especially Aboriginal and/or Torres Strait Islander women) who can see a small part of themselves reflecting back through the artworks."